Raise your hand if you enjoy visiting your bank. If you're like most Millennials, that thought made you LOL: 71 percent would rather visit the dentist than their local bank branch. But what if we lived in a world where banks were a thing of the past – and you could manage your finances on Facebook instead?
That idea is not as abstract as you might think. At this year's Finance Disrupted Conference hosted by The Economist, Neil Hiltz – Facebook's head of global vertical strategy for financial services – shared his team's ambitious goals. Hiltz already works with global banks to tailor personalization. He said that the next frontier involves using big data to offer digital banking within Facebook's platform:
"From Mark [Zuckerburg, Facebook Co-Founder and CEO]'s perspective, we think every piece of content that comes into the NewsFeed should be as relevant as if it comes from friends and family – including financial services."
Hiltz' insights illustrate a bigger point. Customers are fed up with banks because they don't engage with them via their preferred devices (mobile) and channels (digital). When banks do deploy technology, it's often for self-serving purposes; Gartner research argues that banks are more concerned about cutting their own costs than their customers' user experience. And those customers are replying with their wallets.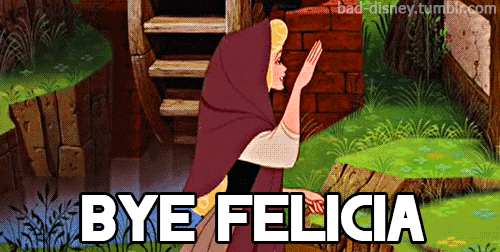 This insight applies even if you're not in the digital banking business. It's true that large enterprises often have more resources to solve customer problems. But small and midsize businesses are known for their agile ability to solve those problems first.
Here are Hiltz's top three tech tips for digital banking – and how they apply to your own small business:
Banks will start getting more mobile-savvy
It's an open secret that demand for mobile and digital banking services is growing. Gallup research conducted last year showed that 50 percent of customers are visiting bank branches less often and nearly one in four is using mobile banking services more often.
Meanwhile, most of Facebook's traffic comes from mobile, and as of this year, half of all users now access the social network exclusively from mobile devices. "The consumer has already pivoted [to mobile]," Hiltz told attendees at Finance Disrupted. "The banks are in catchup mode."
Lesson 1: Meet your customers where they're at. Conduct ongoing market research to confirm which platforms and devices most of your customers use to access the services that your business provides. Then, design user experiences that are optimized for these platforms and devices. You'll reap the rewards of this investment when your customers keep coming back – and trust that you have their interests at heart.
Facebook will use machine learning to answer questions
Machine learning is having a moment; Gartner's 2016 Hype Cycle for Emerging Technologies describes it as one of IT's top two concepts right now (blockchain is the other). Gartner also cites a specific kind of machine learning called "deep learning" as one to watch; its cognitive abilities – like image and audio recognition and text understanding – were once considered exclusive to humans.
Hiltz shared at Finance Disrupted that his goal is for Facebook to provide financial services using machine learning. Considering the treasure trove of data that Facebook has on users and non-users alike, this concept is far from impossible.
Lesson 2: Machine learning can benefit small businesses as well. It might sound like an abstract concept, but the truth is that machine learning is already at work in several small business pursuits. For example, platforms like Datumbox and KDNuggets use machine learning to measure the quality of user-generated content. This saves online marketers the pain of manually tagging and editing each piece of content – a home run for all involved.
Facebook Messenger will include chat bots
You're in good company if you use Facebook's Messenger app; it boasts over one billion active users. You likely use Messenger to stay in touch with loved ones. In the not-so-distant, future, Hiltz also wants Messenger to be a tool that will use chat bots to answer users' financial questions. Whether you want help saving for next year's vacation or need to know which loan option has the best interest rate, Hiltz's dream is for Facebook Messenger to be a single source of answers.
Lesson 3: Chat bots can streamline efficiency in your own small business. Chat bots are another tech tool that can seem more like an abstract idea. But if you use any messenger app – whether it's Facebook Messenger or Slack – then a chat bot likely resides within it. Doug Brackbill was correct when he wrote for VentureBeat this year that "the bots aren't coming – they've already arrived."
Brackbill also cites three specific ways that chat bots can help improve small businesses, from automating customer service queries to boosting ecommerce sales. Time is a small business owner's most valuable currency; using chat bots to automate repetitive tasks gives you more of it.
Can't hardly wait
Even if you don't work in fintech, Finance Disrupted taught an overarching lesson: your customers won't wait around forever. Outdated IT infrastructure – combined with slow adoption of mobile devices and digital channels – have left banks several steps behind their customers. The end result is that 73 percent of Millennials would rather receive financial services from tech brands like Facebook.
This is a tough enough challenge for a legacy industry like banking; if you're a small business with limited funds, you can't afford not to be where your customers are. Formerly high-flying startups have floundered when their customers switched to new technologies and left their web properties in the dust. Don't let your own customers leave you behind as well.